Our dedication service.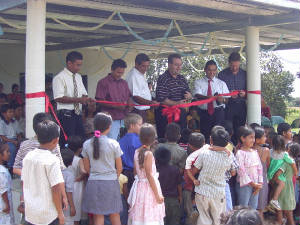 September 7, 2003
Las Colinas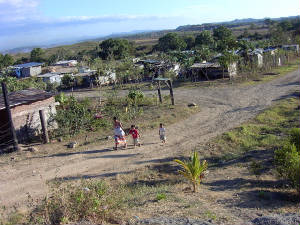 Breakfast time.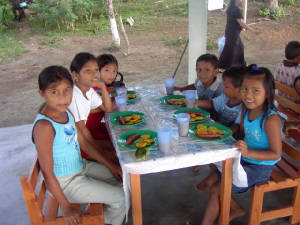 Yummy!
Christmas party.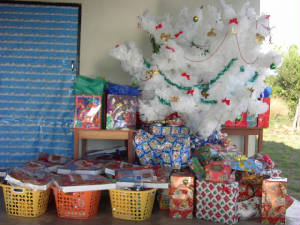 We gave food baskets to each family and a bag of clothes, shoes, toothbrushes to each child.
A Frosty Pinata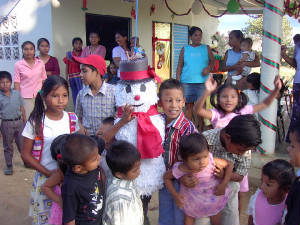 This is the only snowman we can get in this tropical climate!
A typical bamboo home.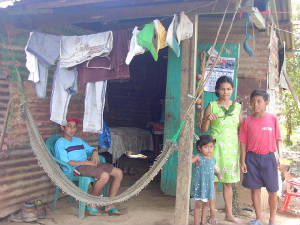 This family's children are enrolled in our feeding center.
Enter content here



We held church services at the feeding center. . .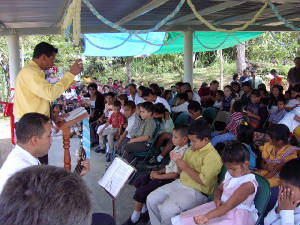 . . . and had more than 275 in attendance!
Christmas 2008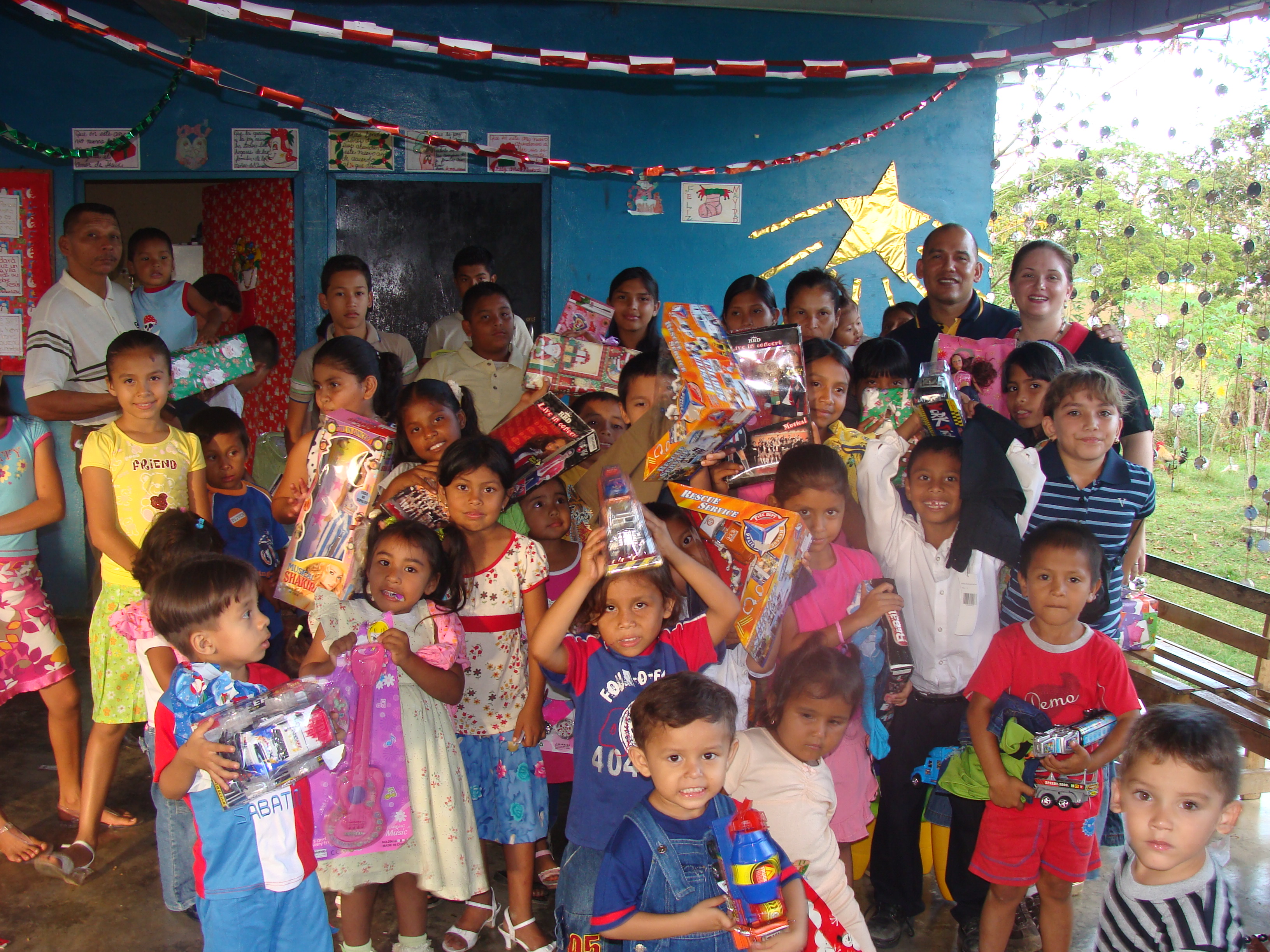 This year's Christmas party.
Lunch group.
The children hear a Bible story and practice a verse every day.
Frosty's Hat.
Alicandro was thrilled to catch the hat. He's 6 years old.
Even the children's pet parakeets eat lunch!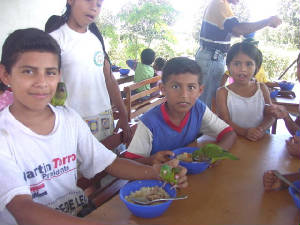 Enter content here